One of Kind
Crochet knit
scarves
UNIQUE
wearable Art
Be Safe / COVIDS 19
Who I am
Sharon DeLaCruz, Artist and maker of -- SHARON scarves.
These Wool Scarves are made by the Artist, each are One of a Kind.
What I do
My expertise is color, I crochet scarves to fit your individual lifestyle
and career with specific colors tailored best for you. These wearable art pieces are
Wool Scarves made by the Artist, and One of a Kind.
Current Event
Call to see available wool scarves 1-847-456-2095.
Public Events closed by COVIDS 19

Upcoming Events
Dec-07 through Dec-10, <four days only / indoor venue>
Sharon DeLaCruz wearable unique art scarves
at the One of a Kind show and sale
Sharon's Fashion Runway quality scarves!
Chicago Merchandise Mart Floor 7, Booth # 7088
See below to HOW TO ATTEND THIS EVENT
-------------------------------------------------------------------------------
Location
November 11-13, at the Northwestern Feinberg School of Medicine, 1st floor
303 E. Superior, Chicago
Free Admission
SOARS Artisan Market Streeterville
SHARON scarves will be selling her most recent NEW scarf collection.
Be early to shop for One of a kind winter scarves! This shopping event
to be held on Friday, Saturday and Sunday, <three days only>

Hours
Friday November 11– 2p-8p
Saturday November 12 - 10a-5p
Sunday November 13 - 10a-5p
-------------------------------------------------------------------------------
Bizarre Bazaar
Thursday, November 17
SHARON scarves will be at the
Herman Miller
222 Merchandise Mart Plaza, #321
Chicago, IL 60654
IIDA Illinois is welcoming local artisans and crafters to display their unique,
handmade items for purchase. What is Bizarre Bazaar?
This event is an exclusive shopping experience with merchandise crafted by
local talent. Get in the creative spirit and help us support the philanthropic
efforts of the IIDA Education Fund on November 17th from 5:30 PM – 8 PM.

Bizarre Bazaar Tickets available,
Thu, Nov 17, at 5:30 PM | Eventbrite
https://www.eventbrite.com/e/bizarre-bazaar-tickets-26162155712
-------------------------------------------------------------------------------
October TBA Fashion StyleChicago.com (shopping event)

August--You are invited to my garden summer concert
Saturday 7pm to 10pm as my personal guest. This year's musical theme will be...
Happy Valentine's day! You are invited to this fun event!
Sharon DeLaCruz will be accepting calls to meet up on February 13 and 14.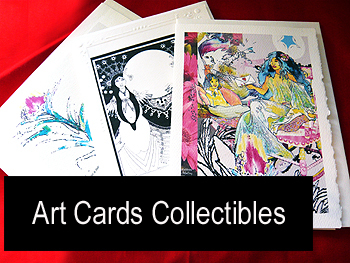 How do the Art Cards inspire us? Art Cards are miniature pieces of collectible ART copies
that are/ perfect for framing or not. These detailed colorful drawings were meticulously drawn by Sharon DeLaCruz to illustrate her youthful visions of dreams of love, beauty and desires in life. Her message to whomever or whatever you LOVE, "Never Give Up!" For show and sale at the Valentine Art Spree. $24. each.
July -- Jewelry & Fashion Art Spree
Thursday, July 17th & Friday, July 18th
James R. Thompson Center Atrium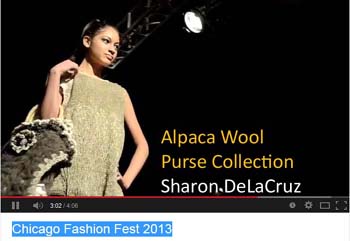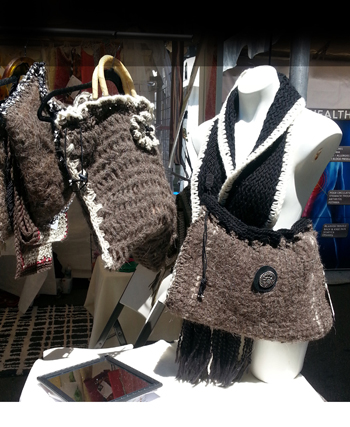 Special Event!
Sharon's Fashion Runway quality scarves!
Chicago Merchandise Mart
Dec-07 through Dec-10, 2017
Sharon DeLaCruz wearable unique art scarves
at the One of a Kind show and sale
HOW TO ATTEND THIS SHOW
RESERVE in advance VIP
FREE TICKET or PASSES

Valued at $48 4-daypasses to this spectacular show
CLICK HERE FOR FREE PASSES!

SAVE THESE SHOW DATES TO YOUR CALENDAR
December 7-10, 2017 -- Four days only! Indoor venue. Open to the public.

One of a Kind Show and Sale Chicago Merchandise Mart
Scarf display BOOTH # 7088 on seventh floor.

General Show Facts
SHOW DATES AND HOURS OF THIS EVENT
The One of a Kind Show Chicago takes place
Thursday, December 7–through Sunday, December 10, 2017.
Thursday, December 7. 11 am – 8 pm VIP day with champagne
Friday, December 8. 11 am – 8 pm Friday night
Saturday, December 9. 10 am – 7 pm Serious shopping
Sunday, December 10. 10 am – 5 pm Final day shopping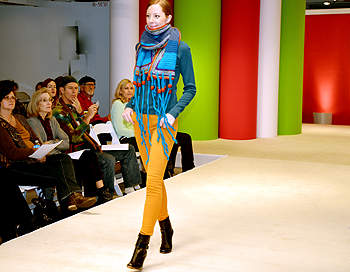 Cherry Belle scarf is LIVE on stage
Scarves that flirt with the wind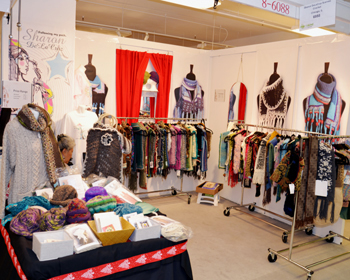 The Chicago Merchandise Mart -- Scarf Booth #7088

Sharon DeLaCruz crochet knit scarves - BUY NOW Shop on-line
Michelle O'Bama [quote] "I love your scarf !", says the U.S. President's wife, admiring a Sharon DeLaCruz wearable art scarf. Scarf "envy" is a wonderful thing! In Washington D.C., Rosemary Reeves owner of Women-Eye, Inc. reports.

Customer comment on crochet knit scarves
I can change my appearance and be ready for an evening out, after a long day at the office. Your scarf designs range from sleek to modern and even glitzy. Each elegant crochet knit scarf make perfect wardrobe necessities or gifts.
Looking for the Best? Buy Crochet knit scarves - Sharon DeLaCruz scarves have extra coverage and natural insulation where a person might feel uncomfortably cold.
Feel the best, a quality wool yarn that provides warmth, softness and amazing details! Quality workmanship that lasts many seasons as a winter favorite!

How I Began - Sharon DeLaCruz introduces the Cherry Belle collection.
Read Fashion writer A. Finney of examiner.com quotes <read more>
"Sharon's brand of scarves makes the sophisticated consumer feel like a celebrity."
A Compelling life story about Sharon DeLaCruz - One of accomplishment, setbacks, and perseverance.

One of a Kind show review
Chicago News Writer,Tom Mullaney of Arts & Literature <read more>
Sharon DeLaCruz selected among the top ten, out of 600 already competitive juried Artisans from across this nation...her scarves caught the eye of the Arts & Literature Chicago News writer, Tom Mullaney who reviewed for the press/media.

Rating Five Star:
Juried Excellence !
1 Warm - scarves - extra warm.
2 Design - scarves - beautiful.
3 Eco safe - scarves - natural wool.
4 Quality - scarves - workmanship.
5 One only - scarves - One of a kind.
________________________________________________________

Watch these fun Videos
Sharon DeLaCruz' scarf & special events!
Special-Collection

W & W Event

Chicago Mart

Students

Shop On-Line

Video 1.06 min

Video 2.46 min

Video 5.46 min

Video 5.00 min

Buy Scarves

Bizarre Bazaar

Video .48 secs.

ZOOM info

Sharon

Fashion Event

Grossinger's

Chicago Fashion Fest

Outdoor Runway Stage

Art Exhibition

Videographer

Video 1.50 min

Video 59 sec.

2012 News

Article of Interest

Video 3.06 min




Celebrating Artists "Made in Chicago"


Shop NOW! Crochet knit art scarves
Note: enter Code LOCAL4FREE
Limited offer: Free shipping, save $15.


Wrap up in these colorful soft wool scarves, that flow elegantly as you walk! The local Chicagoan wear her scarves named

Chicago Windy City
Michigan Mile
Chicago Loop

North Shore
Lake Shore
Chicago Local Market